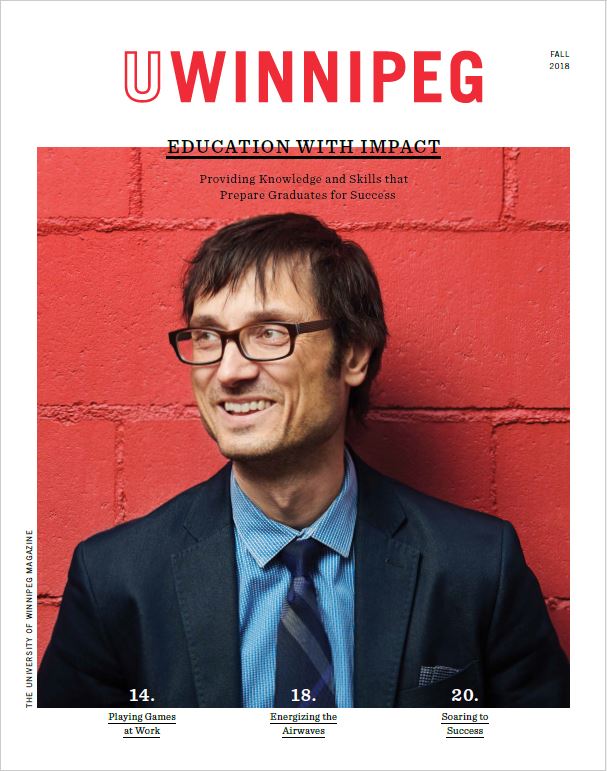 The Fall 2018 issue of UWinnipeg Magazine is now available online.
UWinnipeg Magazine highlights recent news, initiatives, and successes of the UWinnipeg community.
At UWinnipeg, our programs go beyond classrooms and textbooks — they provide students with skills like critical thinking, communication, and problem solving to help them thrive in the workforce. This issue highlights a few of the many passionate and talented alumni who attended UWinnipeg before making their mark on the world.
硬广告的杂志将在campus in the coming days, and also will be distributed by mail to UWinnipeg alumni and donors.